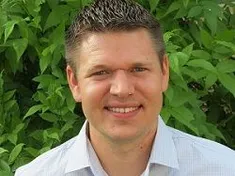 Frank Metzler, DVM
Veterinarian/ Owner
Dr. Frank Metzler graduated from the Texas A&M College of Veterinary Medicine in May, 2009. His veterinary interests include soft tissue and orthopedic surgery, opthalmology, and internal medicine. Receiving over 50 hours of continuing education yearly, he is a member of the Texas Academy of Veterinary Practitioners. Dr. Frank has been planning his dream veterinary practice since early veterinary school, when he and his now wife (Dr. Mindi) would go on long walks discussing their future plans. He is excited to see his dreams become a reality.
Dr. Frank has always loved the Texas Hill Country. He has canoed since he was a young child and completed the Texas Water Safari in 2004 with his dad. In his free time, Dr. Frank enjoys hiking, cooking, and spending time with his family. He is a loving husband and wonderful father to his 3 human kids (Bryce, Ainsley, and Embry) and 6 fur kids (Coty, Dusty, Peyton, Ronney, Kit Kat, and Sophie).
---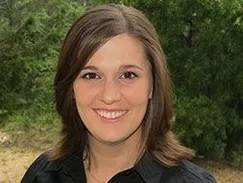 Mindi Metzler, DVM
Veterinarian/ Owner
Dr. Mindi Metzler graduated from the Texas A&M College of Veterinary Medicine in May, 2009. After practicing in San Antonio for 3 years, she and her husband (Dr. Frank) decided to pursue their dream of owning their own practice in the beautiful Texas Hill Country. She has a strong interest in veterinary dentistry, soft tissue and orthopedic surgery, and client education. Once monthly, she gives free lectures on a variety of topics to help pet owners further understand their pet's health.
Dr. Mindi has loved playing soccer since she began at age 4. After finishing her soccer career as First Team All Conference at Centenary College, she went on to pursue her lifelong dream of becoming a veterinarian. Her personal interests include reading, coaching soccer, and playing word games. She enjoys every second she gets to spend with her 3 children, Bryce, Ainsley, and Embry. Together, they have 4 dogs and 2 cats.
---

Susanna Dold, DVM
Dr. Susanna Dold has been a practicing veterinarian since she graduated from Texas A&M University in 2013. She grew up in Texarkana, Texas, and also attended Texas A&M for college, where she earned a double degree in Biomedical Science and Entomology. She worked at a fast-paced small animal practice in Houston for 9 years before moving to the Austin area. Her veterinary interests include feline medicine, wound management, endocrinology, soft tissue surgery, and hospice care.
Susanna married her husband, David, in 2011, and together they have two kids (Julian, 7, and Valerie, 2), and one cat (Liam, 13). She enjoys yoga, tennis, prestige TV and movies, and a good cup of coffee.
---
Mel. Whitten, DVM
Dr. Mel. Whitten is new to the Austin area but is blessed to have been a Texan for almost thirty
years now. Born and raised in Christopher, Illinois, she moved to Anahuac, Texas in 1995. She
was the sole practitioner there for fifteen years until she sold her practice in anticipation of
retirement. Eventually making her way to Austin, she found that she missed practicing medicine
and sought to continue her career here in the beautiful hill country.


Dr. Whitten attended the University of Illinois at Urbana-Champaign where she received a
Bachelor of Science in both Biology and Animal Science. She received her Doctor of Veterinary
Medicine from the University of Illinois College of Veterinary Medicine. Her areas of
professional interest include preventative medicine, internal medicine, surgery and helping
strengthen the human/animal bond, with special interest in military working dogs, police canines,
and service animals.
Dr. Whitten and her husband, Mike, have a German Shepherd named Ransom, and two cats,
Xander who was a Hurricane Harvey rescue, and Dreyfuss who was a stray kitten dropped at her
clinic.
With more free time now, Dr. Whitten's hobbies are many and varied. They include scuba
diving, traveling, hiking, attending theater, enjoying music, wine tasting, playing Dungeons and
Dragons, scent training with Ransom, and learning new things by taking classes in person or
online.